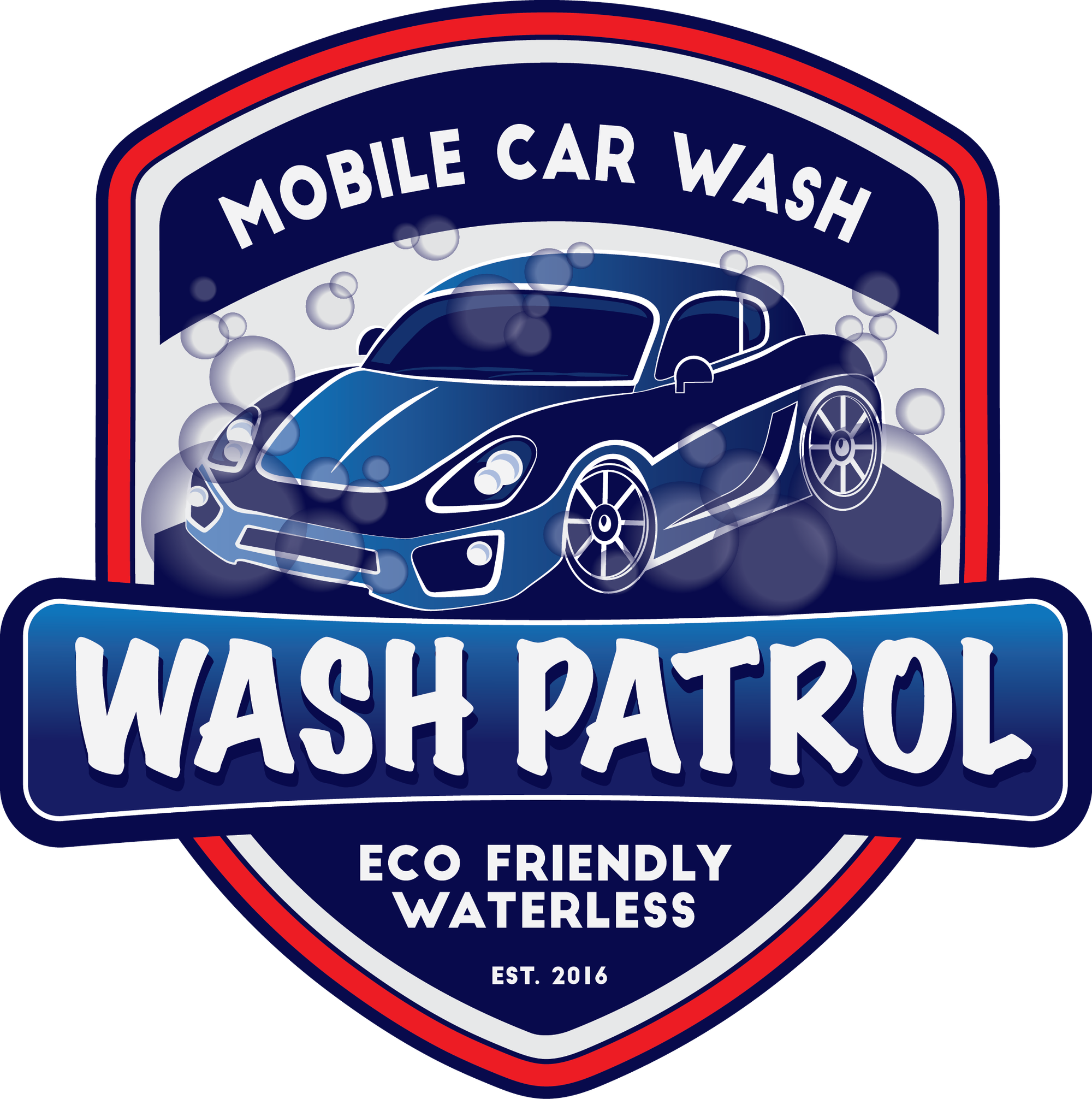 Thank you for giving us the opportunity to service your detailing needs. This sheet is intended to serve as a means of properly setting expectations, as well as providing a quick overview of what you should expect from our team and your detail. Should you have any questions regarding this information, please feel free to call us anytime to discuss or clarify. We can be reached at either 972-349-1015 or Service@CarWashPatrol.com.
What you should expect from us during your appointment.
Timeliness and Communication - The day of your appointment, your detailer should contact you approximately 30 minutes prior to arriving to inform you that they are on their way. If by chance they don't contact you or are late for the scheduled time, you are free to contact them via the contact information in your confirmation email. We work hard to ensure appointment times are met, however, there are situations in which prior jobs may run longer than expected. We ask for your understanding and patience should this situation present itself.
Inspection and Confirmation – Upon arrival, please be prepared to inspect the vehicle with your detailer. This process only takes a few moments and ensures that all the concern areas you have will be addressed during our visit. During the inspection, the detailer should clarify the work to be done, expectations from the work, as well as potential additional items you may want to consider during our visit. The end goal of this inspection is to finalize expectation of services, as well as pricing. All pricing that is given online or over the phone is approximate in nature, as each vehicle situation is unique. We are able to honor our initial estimates a vast majority of the time, however, there are situations of extreme cleaning and restoration that is needed to get a job done effectively. Should there be a unique circumstance with your vehicle, rest assured that the situation will be explained in full, including any modification in price that may be required.
Work Performed – After completion of the inspection and review, your detailer should diligently get to work. Your detailer should finish within 30 minutes of the timeframe given during the inspection and should leave the entire area in as good condition, if not better than when he arrived. Any personal effects found in the vehicle will be placed aside and given to you at the end of the job. Once the work is complete your detailer will inform you he is ready for the final review.
Final Inspection & Review – Once the work is done, the detailer will ask that you walk the vehicle with you and inspect his work. During this time, he will outline any trouble spots that were found as well as any other additional information he feels you need to know. If there is anything about the detail that you are not pleased with or need him to address, this is the time to bring it to his attention. Please don't feel like you should ignore or let the detailer leave without your complete satisfaction…our goal is your 100% satisfaction!
Payment and Receipt – The last step in this process is payment. We accept all major forms of payment (Credit, Debit, Cash…even Crypto!) Once payment has been received, a receipt for services can be emailed to you.
What we need from you for your appointment.
Shade – In order to properly clean the interior and exterior of your vehicle, we must have shade to keep the temperature of your vehicle components below certain temperatures. If you don't have a shady location at your home or place of business, we can provide our own shade via canopies; however, due to the cost of the canopy and time it takes to setup and take down, we do charge a $15.00 fee.
Personal effects removed from the vehicle – While we will happily place personal effects we find aside for you, our pricing does not include cleaning out personal items and placing them back in the vehicle. Having to remove personal items can add a tremendous amount of time to a detail and require us to charge a surcharge to compensate for the additional time. This includes items such as car seats, luggage, games, DVD's, CD's, Etc. Please take a moment prior to us arriving and remove all items that are not part of the vehicle.
Share specific areas of concern with us – If there is a specific area of your vehicle that you are most concerned with, please let us know what that is prior to work starting. We have a very high standard of excellence we seek to meet on every job, however, that doesn't mean that it is the same as yours. Not all things can be cleaned or restored and not all areas of a vehicle may be covered in the specific package you requested. By letting us know any specific areas of concern you have, the detailer can either verify that such areas are going to be addressed or can explain what will be required to address that area. The worst situation for both parties is to have a detail job completed and have a failure in communication lead to dissatisfaction.
Be understanding – We are REALLY good at what we do and in most cases, we can achieve more than our customers expected us to. However, there are occasions in which some tasks can't be achieved. Some stains are permanent, some cars have damage that you may not be aware of, and there are some levels of repair and restoration we simply don't offer. We are confident that if both parties are openly communicating and following the protocols described in this document that we will significantly limit any chance of perceived shortcomings. However, should something arise, we ask that you discuss the situation in full with your detailer to ensure full understanding. Should you feel that an issue needs to be raised beyond the detailer, please feel free to contact the main office at 972-349-1015. Again, our goal is your 100% satisfaction. 😊
Optional Services
Below are some popular additional services you may want to consider with your detail. These items are not included with any of our detail packages to keep our costs as low as possible, as well as because they are not necessary for every situation. However, these add-on services can tremendously improve your result if your particular vehicle is in need.
Paint Polishing – Does your vehicle's paint have minor scratches, swirl marks, or water spots? These are a sign of deteriorating paintwork on your vehicle. The causes of these problems are numerous, but the solution is singular…paint polishing. Our multi-stage polish solution can restore most paint jobs by removing minor scratches, swirl marks, and water spots. Our paint polishing services start at $95 and go up from there based on vehicle type, size and paint condition. This service is perfect for those looking to keep their vehicles for the long term or upgrade for reselling. Ask your detailer about an estimate for your vehicle.
Fabric Protection – Whether it be your upholstered seats or the carpet, both are susceptible to stains from spills and such. Upon completion of an interior detail, we can add a layer of protection to your fabric and upholstery that will help prevent staining, allow for easier cleanup and preserve your interior fabric. Fabric protection runs $45 - $125 depending on scope of job.
Engine Compartment Detail – Many people don't consider the engine compartment a critical area to keep clean. However, keeping your engine compartment clean not only helps in identifying dangerous/costly leaks but can help preserve plastics and rubber components, as well as preserve the value of the car at the time of reselling or trade. Engine detailing runs $45 - $85 depending on size and current condition.
Headlight Restoration – If your headlights are beginning to fog up or look hazy, our 3 stage service can bring them back to their original clarity. Clear headlights are not only important for the look of the vehicle, they are critical to properly lighting the road at night. This restoration service can save you hundreds of dollars compared to assembly replacements. Restoration runs $45 - $150 depending on your headlight style, size, and condition.
Trim Restoration – This service enables us to restore dull or faded plastic trim to its original look and provide protection moving forward. Trim restoration runs $40 - $60 depending on the amount of trim your vehicle has.
Leather Restoration – Leather needs to be cleaned AND conditioned to last the test of time. Avoid dry and cracking leather by having your leather conditioned every 6-9 months. Leather reconditioning runs $35 - $65 depending on amount of leather to recondition.